Metro Ford Calgary Stampede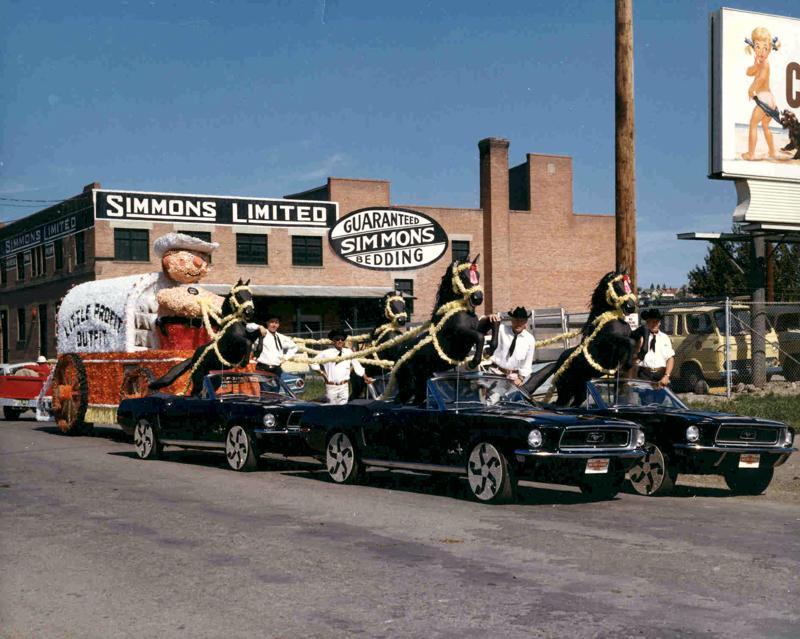 #TBT to way back! Over 50 years ago in fact to Metro Ford's entry into the work famous @CalgaryStampede Parade.
Lot's of things to dissect in this photograph. Metro Ford's Mascot was called 'Little Profit', and in this float he is driving the Little Profit outfit, powered by 4 1968 Mustang convertibles! The float is in front of the historic Simmons building (@charbar_yyc, @philandseb, @sidewalkcitizen) in Calgary's @EastVillageYYC, looking from east to west.
Elsewhere in the picture you can see a 1966 @ChevyTrucks Sportvan, as well as the iconic @CoppertoneUSA billboard!
.
.
#yyc #yycliving #yyclocal #calgarystampede #yychistory #simmonsbuilding #eastvillage #yycevents #calgaryheritage #yycheritage @tourismcalgary @csparade #calgary
.
.
#MetroFord #MustangConvertible #mustang #1968Mustang @Metro_Ford @FordCanada @Ford