Metro Ford Sales Ltd. is currently looking to fill the following positions. Resumes can be dropped off in person, faxed to (403) 233-8195 or emailed to
careers@metroford.ca
.
Title: Digital Content Creator
Type: Temporary Part Time
(10 to 24 hours per week, depending on applicant's availability)
Pay: $16/hour (Negotiable)
Length: Three Month Contract (Renewal Option Available)
Start Date: Flexible
*Note: This position can a full time position with a reduced term length.
A full time term length would be two months, with a monthly renewal option.
Metro Ford is looking to hire someone with experience in Graphic Design, Photography, and Video Production. This is a paid position for someone looking to build their portfolio. Metro Ford has a list of mixed projects that we would like to have completed. These project would likely include but are not limited to:
- Interview style videos with Metro Ford Staff.
- Graphic design of pamphlets/brochures.
- Graphic design of assets for an update of Metro Ford's website.
- Photography of Metro Ford Staff, Building, Vehicles, etc.
- Production of short videos for Youtube (Bumper Advertisements) and/or Facebook (Sponsored Videos).
- Development of a video series of Metro Ford Products.
Metro Ford can guarantee a minimum of 10 hours per week, but is willing to be flexible with requirements depending on the availability of the applicant. We are willing to accommodate the schedule of an ideal candidate.  The ideal candidate should:
- Have experience in graphic design, photography, and video production
- Be self-directed. - Be able to set deadlines and meet them.
- Be comfortable with storyboarding a project before presenting it to management.
- Be comfortable with working independently.
- Have access to their own equipment (Not a requirement; Metro Ford can rent/purchase additional equipment if needed).
Primary Contact – Liam Pattemore
Position: Fleet Sales Department Manager
Phone: (403) 262-0426
Email: l.pattemore@metroford.ca
Website: www.metroford.ca

Please contact Liam Pattemore if you have any questions about this posting. To apply, please email a resume and portfolio to l.pattemore@metroford.ca.
AUTOMOTIVE PRODUCT ADVISOR SALESPERSON
Metro Ford Sales Ltd. has an opening for a Vehicle Product Advisor. Prior sales or dealership experience is preferred. Valid driver license required. If you have experience in furniture, electronics or appliance sales or have worked as a consultant in a home improvement warehouse and understand what EXCEPTIONAL CUSTOMER SERVICE means, we want to hear from you.
When hired, You will receive trainings and all the materials to know Ford product lines inside and out. You will help our customers to determine which product best fits their needs and be able to explain why Ford is the Best Choice for Customers. The candidate must enjoy working in a busy environment, be highly motivated and have a commitment to total customer service. Excellent follow-up, communication and organizational skills are required as well as a willingness to learn and a positive, friendly, professional demeanor.
We offer:
- Aggressive commission structure with bonus plan
- Benefit plan
- Pension plan
- Opportunity to sell New and Used vehicles
- Ongoing training
- Friendly working environment
- Scheduled shifts allowing work/life balance
- Guaranteed salary while training
- All Makes Leasing program
We are an equal opportunity employer.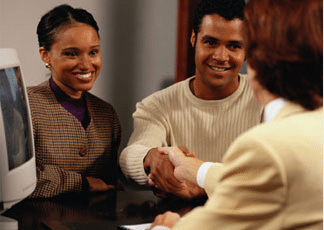 ---